Capital Fortune is a national and
award winning mortgage, buy-to-let
and insurance broker.
Call today to speak to an expert
0207 7 100 400
REQUEST A CALLBACK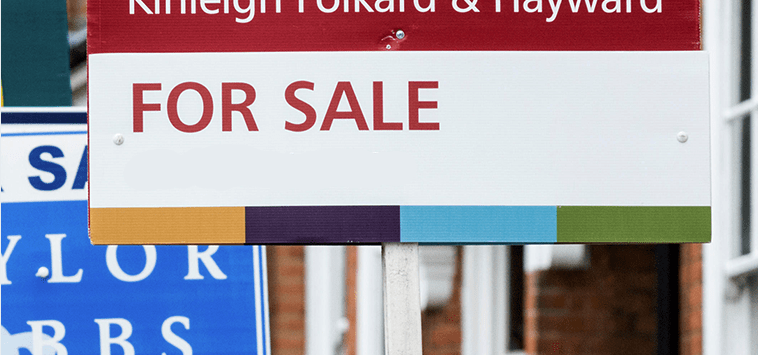 Conveyancing is not regulated by the Financial Conduct Authority.
Capital Fortune receives a fee from Really Moving for arranging a referral.
Conveyancing is just another name for the legal work that has to be done when a property changes ownership. It's a critical part of the buying process as it checks all sorts of things including whether the property you're buying is actually owned by the person trying to sell it to you.
It can take up to three months to complete all of the necessary legal work on a complicated property purchase, though usually it's possible to get it done more quickly than this.
A solicitor will conduct searches against the property. This includes checking that the property is registered with the Land Registry and that the title deeds (the contract of ownership) match. This means you can't sell a broom cupboard and call it a one bedroom flat for example.
They will also look at where the property is. Things such as if it is built on a flood plain or near disused mines can affect the value of the property and may require you to have special insurance.
Public rights of way may also exist on or near the land surrounding the property which the lender needs to be made aware of and which could mean you have some liability for public safety.
In England and Wales there are also often historic taxes levied on homes in certain areas – things such as whether you might have to pay towards the repair at some unknown date in the future of the local church roof. Conveyancing picks up these quirks and makes sure everyone in the process knows about them and has the appropriate level of cover to protect themselves.
Once these details have been ironed out, contracts can be drawn up and exchanged. Once they are signed, your property purchase is complete, you will pay your deposit to your solicitor, your mortgage lender will pay over your loan and the full amount is transferred to the seller's solicitor.
Then you'll get the keys to your new home.

The cost of conveyancing really varies and can depend on any number of things. Some solicitors charge by the hour for their services and if the property transaction is complex, this can add up quickly. Others will do a bog standard check on behalf of the lender which won't cover you but is usually a flat fee.
Mortgage lenders have begun to offer borrowers a choice of how to pay for legal fees, depending on the product they take.
Some mortgages come with 'free legals' which means the lender will pay the legal fees. This means the lawyer is working for the lender, not you. So you may find this process doesn't necessarily throw up all the information you may need to know.
Other mortgages offer legal cashback. This is a fixed sum of money that the lender gives you to go towards paying for your own solicitor to carry out conveyancing for you.
This means that you can instruct your own lawyer, or we can refer you to one. To find out more, get in touch with one of our advisers.

Get a quote for these services