Capital Fortune is a national and
award winning mortgage, buy-to-let
and insurance broker.
Call today to speak to an expert
020 77 100 400
REQUEST A CALLBACK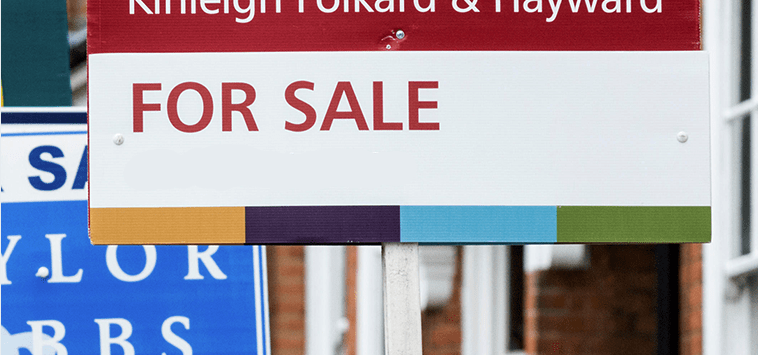 As Featured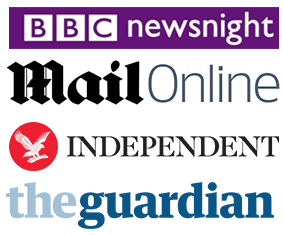 Awards from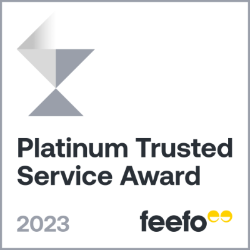 For most people living in the UK, their most valuable asset is their home, and this is no less true for couples. This is why dividing the family home if you need to divorce can be so painful financially, not least emotionally.
But it's not unusual in Britain, with 42 per cent of UK marriages ending in divorce according to official statistics. This is why many mortgage lenders have developed products specifically designed to help separating couples manage their mortgages through divorce.

What's the First Step?
When you agree to divorce, the simplest thing to do is sell the family home, repay any outstanding balance on the mortgage, split the proceeds according to the settlement and start again with two separate loans. In practice, life rarely works out this way, often because of emotional attachments to a property and mostly because of children wanting to remain in the family home and within reach of existing schools.
The first step is to speak to your existing mortgage lender as they may be willing to offer you and your partner a mortgage payment holiday to get you through the divorce period. This is usually going to be contingent on you having some idea of what you both plan to do at the end of this payment holiday however.
It may be that one partner opts to sell their share to the other, which it may be possible to do through a remortgage. The income of the partner who wants to stay in the property and take on the mortgage is most relevant in this instance. Whether this is earned income or agreed payments from a former partner ordered by the court, your lender will want to know that you are able to afford the mortgage repayments each month.
This can throw up some initial concerns for newly single homeowners – two incomes will be able to afford to borrow significantly more than one income. However, there are plenty of lenders that specialise in helping borrowers who are newly divorced and will work closely with our advisers to help find the best solution for you.
If you want to take this route, you'll need to get a solicitor to draw up a consent order signed by both partners agreeing that ownership will be transferred from both parties to just one party.
In the event that you and your ex disagree on how your finances or property should be split, it's likely that the courts will make a financial order – separately from the legal divorce proceedings – outlining what will happen to the money and how it will be split. This can take up to 12 months, so it's really important that you both speak to your mortgage lender as early as possible if this is the path you take.
Failing to make a mortgage payment could result in repossession of your home.
If your lender is unwilling to give you a payment holiday in the event you are struggling to meet payments, there may be other options for you. Your best bet is to speak to an independent mortgage adviser with specialist knowledge of this market and experience helping people in just your situation.

Why use a Specialist?
Mortgage brokers are specialist at finding you the right mortgage but they're not always going to be trained to understand the complicated legal ins and outs involved in a divorce settlement. That's where Capital Fortune stands out from the crowd.
Founding partner Rob Killeen practised as a family law barrister in London for eight years before retraining as financial adviser in 2005. His unique combination of experience has allowed him to focus specifically on helping divorcing couples to manage the transition from joint homeownership and family finances to a new and independent life.
Not only is he specialist in securing mortgage finance for clients with complicated financial circumstances, he also advises on protection insurance to help you put in place a financial safety net to protect any children or dependants you may have.
Can my Ex-Husband Sell the House Without my Consent?
If both partners own the property jointly then you'll both have to agree to sell it. However, this isn't always the case – some couples opt to put the family home in just one partner's name for a variety of reasons.
In this instance, is it legal for the partner whose name is on the title deeds to sell the property without the other partner's consent, even if they are still living there. The partner whose name isn't on the deeds does have options to slow this down though. You can register a Notice of Home Rights with the Land Registry free of charge if you know the title number and the name the property is registered to. This means you have a legal right to remain in the property until the divorce is final and a court settlement agreed.

What if you Can't Afford the Mortgage After Divorce?
As long as the mortgage on your home is still in both partners' names, you are both legally liable for the repayments and failing to repay will have a detrimental effect on your credit scores. It's not a good idea to get into this situation as even if you then opt to sell the property and buy a smaller place alone, you'll find it tougher to get a mortgage.
If you find that your income is insufficient to afford to buy out your ex-partner and stay in the same property there are a number of options. You can sell and buy a smaller property with a smaller mortgage you can afford or, if you have a family member willing to offer support, you could apply for a guarantor mortgage.
If you find that your income is insufficient to afford to buy out your ex-partner and stay in the same property there are a number of options. You can sell and buy a smaller property with a smaller mortgage you can afford or, if you have a family member willing to offer support, you could apply for a guarantor mortgage.

Will Child Maintenance be Taken Into Account?
The short answer is it depends on the lender. Some will accept 100 per cent of child support payments you receive as counting towards your income for the mortgage. Others will only use part of it to work out your income for the mortgage. Some don't include it at all while others will want to see you have been getting it consistently for the past year before they'll take it into account when working out how much you can borrow.
If you are thinking, are in the process of or have recently been divorced and are looking for mortgage advice, speak to one of our advisers now.
Find Out Current Best Rates
| Lender | Initial Rate | Type | For | Then | APR* | ERC* | Fee |
| --- | --- | --- | --- | --- | --- | --- | --- |
| | 0.99% | Discount | 2 years | 5.24% | 4.4% | 2 years | £2149 |
| | 1.28% | Discount | 2 years | 4.75% | 4.2% | 2 years | £1895 |
| | 1.32% | Tracker | Oct-2020 | 5.69% | 4.8% | 31-Oct-2020 | £999 |
| | 1.34% | Discount | Feb-2021 | 4.99% | 4.2% | | £1495 |
| | 1.38% | Fixed | Oct-2020 | 4.99% | 4.5% | 31-Oct-2020 | £1995 |
| | 1.39% | Fixed | Dec-2020 | 5.69% | 4.9% | 31-Dec-2020 | £1999 |
| | 1.39% | Discount | 2 years | 5% | 4.58% | 2 years | £0 |
| | 1.42% | Tracker | 2 years | 4.99% | 4.3% | | £995 |
| | 1.44% | Tracker | 2 years | 4.24% | 3.8% | | £1999 |
| | 1.44% | Fixed | Nov-2020 | 4.24% | 3.9% | 30-Nov-2020 | £995 |
Mortgage product availability is subject to status and availability. Although great care is taken to ensure that product details are as accurate as possible no liability can be accepted for errors or omissions.

*APR = Annual Percentage Rate *ERC = Early Repayment Charge

*These figures are only illustrative. An assessment of your needs will be confirmed before a recommendation can be made. A Key Facts Illustration, which is personal to your circumstances, will be provided if a recommendation for a mortgage product is made.

Get Guaranteed Lowest Rate Mortgages
Award-winning
Mortgage Advisers
Fast Decisions
National Coverage
Holistic Approach
Comprehensive Panel
Direct Access to Underwriters
No Obligation Quote
Did you know we also offer these services?