Capital Fortune is a national and
award winning mortgage, buy-to-let
and insurance broker.
Call today to speak to an expert
020 77 100 400
REQUEST A CALLBACK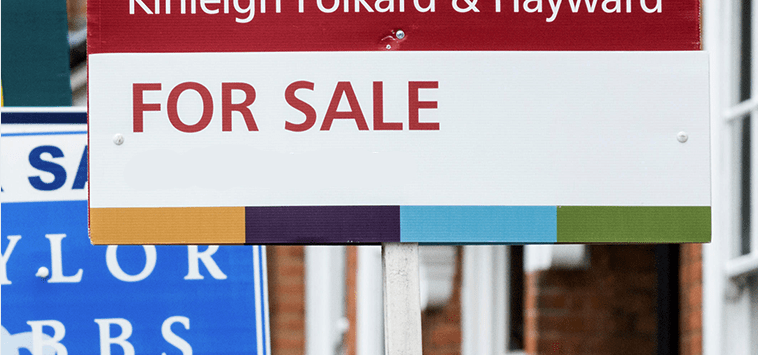 As Featured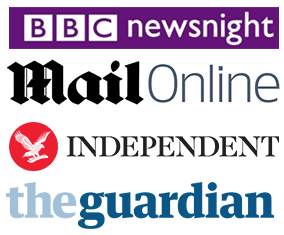 Awards from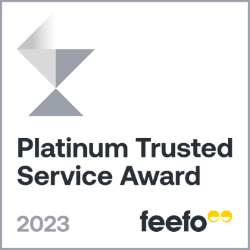 Our customers have rated our service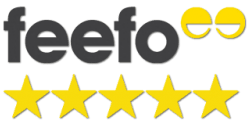 Independant User Feedback
98%
Muhammad Akhtar
- Purchase
As house prices have become more expensive and incomes have failed to keep up, it's become harder for younger buyers to get on the property ladder. For this reason many lenders have designed mortgages that are designed to help the Bank of Mum and Dad help their children buy their first home.
The most common way for parents, guardians, friends, grandparents or other family members to provide support to borrowers is through a guarantor mortgage. This type of loan is exactly the same as an ordinary mortgage with the person buying to property owning it. However, they won't have full responsibility for the mortgage – in the event that they can't pay it.
If they find they're short one month or more, with a guarantor mortgage, the person who provided the guarantee must step in and make the payment on their behalf. In some cases, if the primary borrower can no longer afford the mortgage, the guarantor is expected to repay the full mortgage. This could be done through sale of the property if funds are sufficient to cover the outstanding mortgage balance.

Who can be a Guarantor for a Mortgage?
This depends on the lender. Some lenders specialise in offering guarantor mortgages and typically, they'll be more comfortable being flexible about who provides a guarantee. Others are more restrictive and will insist on the guarantor being a parent, grandparent or close family member.
Some lenders allow the guarantor to deposit savings with them as part of the proof of the guarantee. Others will want to 'take a charge' over the guarantor's property or home. This means that they have the security of another property to cover the mortgage if the primary borrower defaults.
In the worst case scenario, if the mortgage debt becomes bigger than the value of the guaranteed property (if house prices were to fall for example) this could mean the guarantor either has to take a mortgage to repay the rest of the loan they have guaranteed, pay it off using savings or by selling their own home.
What Types of Guarantor Mortgages are there?
There are other forms of guarantor mortgages, including family offset, family deposit and guarantor loans. Depending on how guarantors want to help, there are a range of options.
Bank of Mum and Dad
Some buyers are lucky enough to get help towards their deposit from parents, grandparents or a family member. This can be given in various formats.

Gifted Deposit
This is the most straightforward way for the Bank of Mum and Dad to help kids get onto the property ladder. If they can afford to, parents are allowed to give children cash in line with government tax-free gift allowances. This money can then be used as all or part of your deposit. However, in order for this to be acceptable to a lender, the person giving you the deposit will have to provide a written agreement that the money is being gifted to you and you are not expected to repay it.

Family Savings
Some parents have savings but don't want to part with them just yet. That said, they may be sitting in an account earning next to no interest. There are a number of smaller building societies and one or two banks that will allow your parents or grandparent to deposit savings equivalent to your deposit with them and then they will provide you with a mortgage for the full value of the property you're looking to buy.

Family Property
Those who bought their family home several decades ago have typically seen house prices rise significantly and the value of equity they have in their homes grow. This may not be available in cash savings to deposit on account, but there are a few building societies that will allow parents to put up part of their own home (or any other property they own such as a buy-to-let or second property) as security when you are purchasing your first property.
This would mean the lender will take a second 'charge' against part of their home in place of your deposit, allowing you to borrow 100 per cent of the home's value to fund your purchase.
To find out more or speak to one of our advisers about how we can help you realise your dream of owning your first home, contact us now.
Find Out Current Best Rates
| Lender | Initial Rate | Type | For | Then | APR* | ERC* | Fee |
| --- | --- | --- | --- | --- | --- | --- | --- |
| | 1.48% | Discount | 2 years | 5.49% | 4.86% | 2 years | £0 |
| | 1.48% | Discount | 2 years | 5.49% | 4.86% | 2 years | £0 |
| | 1.48% | Discount | 2 years | 5.49% | 4.86% | 2 years | £0 |
| | 1.58% | Discount | 2 years | 5.49% | 4.88% | 2 years | £0 |
| | 1.77% | Discount | 2 years | 5.24% | 4.9% | 2 years | £1895 |
| | 1.77% | Discount | 2 years | 5.24% | 4.9% | 2 years | £1895 |
| | 1.89% | Discount | Nov-2024 | 4.79% | 4.4% | | £999 |
| | 1.91% | Tracker | 2 years | 4.89% | 4.1% | | £995 |
| | 1.99% | Discount | 2 years | 5.75% | 5.3% | 2 years | £995 |
| | 1.99% | Discount | 2 years | 5.75% | 5.3% | 2 years | £995 |
Mortgage product availability is subject to status and availability. Although great care is taken to ensure that product details are as accurate as possible no liability can be accepted for errors or omissions.

*APR = Annual Percentage Rate *ERC = Early Repayment Charge

*These figures are only illustrative. An assessment of your needs will be confirmed before a recommendation can be made. A Key Facts Illustration, which is personal to your circumstances, will be provided if a recommendation for a mortgage product is made.

Get Guaranteed Lowest Rate Mortgages
Award-winning
Mortgage Advisers
Fast Decisions
National Coverage
Holistic Approach
Comprehensive Panel
Direct Access to Underwriters
No Obligation Quote
Did you know we also offer these services?