Capital Fortune is a national and
award winning mortgage, buy-to-let
and insurance broker.
Call today to speak to an expert
020 77 100 400
REQUEST A CALLBACK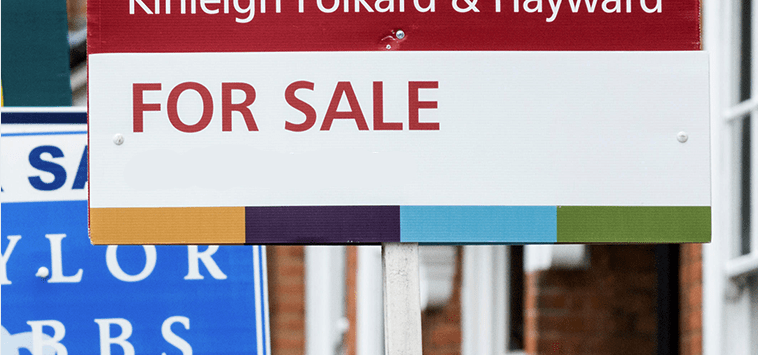 As Featured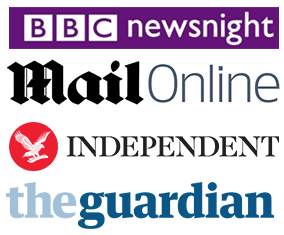 Awards from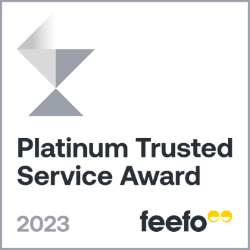 Our customers have rated our service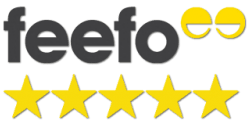 Independant User Feedback
98%
Muhammad Akhtar
- Purchase
There are several different ways to approach investing in buy-to-let with an increasingly popular approach being to let houses in multiple occupation.
These are essentially a property with multiple bedrooms let individually to three or more tenants on separate tenancy agreements. The government has a specific definition for HMOs as follows:
'A property rented out by at least three people who are not from one household - e.g. a family - but share facilities like the bathroom and kitchen. It's sometimes called a house share.'
The government defines a household as either a single person or members of the same family who live together including couples who are married or living together, step-parents and step-children, and relatives or half-relatives including siblings, aunts, uncles and grandparents.
HMOs are increasingly popular among both tenants and landlords for a few reasons. Because tenants are renting one room and the use of shared facilities, the rent is usually cheaper than if they were to rent out a one-bedroom flat for example.
Landlords like HMOs as because there are multiple leases and therefore separate rental incomes on one property, the rents generated are typically higher than if the property were to be let on a single lease. There is also the added advantage that if one tenant moves out and a room is empty for a few months, there is still rent coming in from the other tenants, allowing the landlord to cover their mortgage payments more easily.
As a result the yields available on HMOs are typically higher than on single let flats and houses. Where a landlord is a higher rate tax payer, this can make it a much more attractive investment as profits are more likely to cover costs.

Licensing
There are strict rules for landlords who operate HMOs with various licensing rules applying differently in different council jurisdictions.
National mandatory licensing also now applies to all HMOs. Previously these rules applied only to HMOs of three or more storeys.
The government has also recently introduced minimum space requirements. Rooms used for sleeping by one adult will have to be no smaller than 6.51 square metres, and those slept in by two adults will have to be no smaller than 10.22 square metres. Rooms slept in by children of 10 years and younger will have to be no smaller than 4.64 square metres.
Your HMO licence must specify the maximum number of persons (if any) who may occupy any room and the total number across the different rooms must be the same as the number of persons for whom the property is suitable to live in.
There are additional rules for large HMOs and the details of licensing requirements vary by local authority. As a landlord, it is your responsibility to check the rules that apply to your HMO and abide by them. The penalty for failing to do this can be up to £20,000.
Apply for an HMO licence here.

HMO Mortgages
There are a number of lenders that will accept HMO mortgage applications though each one has a slightly different appetite for where they will lend, the property type and the landlord's experience. Some lenders are happy to lend to landlords letting to students and those receiving housing benefit or universal credit while others are definitely not, and prefer young professionals.
There are a few lenders that really understand HMO lending and are happy to assess how much you can borrow based on the investment value of the property – this means they'll take into account the fact that it is likely to generate far higher rent than if it was the same property on a single let. However, some lenders are less familiar with how to value HMOs and you may find they offer you much less on the mortgage.
There are around 15 lenders that will consider lending to landlords on an HMO. Mortgage rates tend to be priced more highly than on ordinary buy-to-let mortgages. The larger your deposit, the lower the mortgage rate is likely to be. Some lenders will lend up to 80 per cent loan-to-value, meaning you'll need to put in a 20 per cent deposit or equity to secure the deal.

Landlord Experience
Landlord experience is also relevant for some lenders, who can be more comfortable lending to those who have already got some experience being a landlord. If you are a first-time landlord, there are still options, but you may find the price goes up as there are fewer lenders prepared to take you on as their customer.

Wide Availability
HMO mortgages are widely available – there are currently around half a million HMOs in the UK according to the government – but it's hard to pin one down without using a mortgage broker. Most specialist buy-to-let mortgage lenders deal solely through mortgage brokers and we tend to have access to the best rates and criteria.
To speak to an adviser to see whether you could qualify for an HMO mortgage, contact us now.
Find Out Current Best Rates
| Lender | Initial Rate | Type | For | Then | APR* | ERC* | Fee |
| --- | --- | --- | --- | --- | --- | --- | --- |
| | 1.89% | Tracker | Sep-2024 | 5.24% | 4.8% | 30-Sep-2024 | £1995 |
| | 1.99% | Tracker | Sep-2024 | 5.24% | 4.8% | 30-Sep-2024 | £1995 |
| | 2.08% | Tracker | 2 years | 5.09% | 4.8% | | £995 |
| | 2.15% | Discount | Sep-2024 | 4.99% | 4% | 30-Sep-2024 | £995 |
| | 2.34% | Tracker | Sep-2024 | 5.24% | 4.9% | 30-Sep-2024 | £0 |
| | 2.39% | Discount | 2 years | 5.99% | 5.6% | 2 years | £999 |
| | 2.39% | Discount | 2 years | 5.99% | 5.6% | 2 years | £999 |
| | 2.4% | Discount | Nov-2024 | 4.65% | 4.5% | 30-Nov-2024 | £0 |
| | 2.45% | Discount | 2 years | 5.54% | 5.2% | 2 years | £1198 |
| | 2.45% | Discount | 2 years | 5.54% | 5.2% | 2 years | £1198 |
Mortgage product availability is subject to status and availability. Although great care is taken to ensure that product details are as accurate as possible no liability can be accepted for errors or omissions.

*APR = Annual Percentage Rate *ERC = Early Repayment Charge

*These figures are only illustrative. An assessment of your needs will be confirmed before a recommendation can be made. A Key Facts Illustration, which is personal to your circumstances, will be provided if a recommendation for a mortgage product is made.

Get Guaranteed Lowest Rate Mortgages
Award-winning
Mortgage Advisers
Fast Decisions
National Coverage
Holistic Approach
Comprehensive Panel
Direct Access to Underwriters
No Obligation Quote
Did you know we also offer these services?