Capital Fortune is a national and
award winning mortgage, buy-to-let
and insurance broker.
Call today to speak to an expert
020 77 100 400
REQUEST A CALLBACK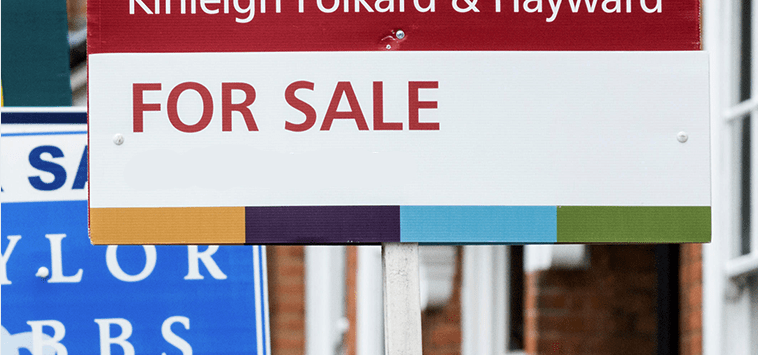 As Featured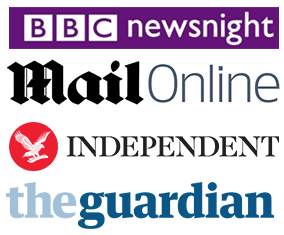 Awards from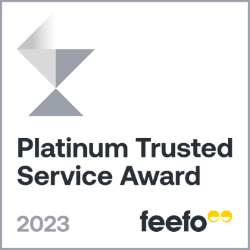 Our customers have rated our service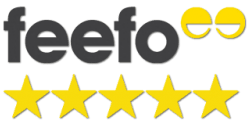 Independant User Feedback
98%
Gavin Thompson
- Buy to Let Remortgage
Mortgages For Older Persons
As modern medicine improves, the age that people in the UK are living to is going up. At the same time, those of us with gold plated final salary pension schemes are getting fewer and fewer.
Those who have a defined contribution pension are now able to use the pension freedoms to access their life savings however they wish, within certain tax allowances and after the age of 55.
But while most people used to use their pension to purchase an annuity when they retired, providing them with a guaranteed income for the rest of their lives, with interest rates having been so low for so long, fewer people are choosing this route.
In the mortgage market meanwhile, the way that lenders assess whether you are eligible for a mortgage has changed. They now need to be able to see that you can prove you will have enough money in income to repay your mortgage each month. For those who have chosen to access their pension through drawdown, this can prove trickier than getting a mortgage when you were earning a full time salary.
That said, there are plenty of options for borrowers who want to get a mortgage that they will still be repaying after they retire.

Borrowing Past Retirement Age
With house prices rising on average in most areas of the UK, homeowners have had to take much bigger mortgages than was necessary 30 years ago. The bigger the mortgage, the longer it takes to repay and when you consider the average age of a first-time buyer is now in their 30s, taking a 35-year mortgage aged 35 takes you to the age of 70.
Mortgage lenders went through a phase recently of capping their maximum borrower age at 65 years old. This presented real problems for lots of homeowners, even those still in their 40s who weren't planning to retire for two decades.
The regulator has since relaxed their rules a bit and as a result there are now a lot of lenders, particularly building societies, that will consider offering mortgages to borrowers aged up to 85 or 90. You'll still need to show that you can afford to repay the mortgage, but lenders are being a bit more flexible about what counts as income.

Retirement Mortgages
Over the past couple of years, some lenders have innovated and it's now possible to get a retirement mortgage. This is an interest-only mortgage that allows you to repay the interest on your loan while you have an income and can afford it.
Once you retire, or if you decide you don't want to keep paying this interest, it's possible with some lenders to switch this mortgage into a lifetime mortgage. This means you don't pay interest monthly but instead it is added to your mortgage balance and rolls up over time until the property is sold and the mortgage repaid.

This type of loan is known as equity release and it requires specialist advice. One of our advisers can help you decide whether you could get a normal mortgage or if you think equity release might be more appropriate, to find someone who will be able to help.

Buy-to-Let for Retired Borrowers
Many people in the UK view property as a better bet than pensions and as such we see a lot of older customers who want to invest in buy-to-let.
The usual rules apply when looking to get into buy-to-let and it can be a good option if you're retired and want to invest in property as the mortgage is assessed on the rental income rather than your personal income.
Some lenders want to see that you have experience as a landlord or that you have other income as well before they'll lend to you though, so it's a good idea to talk to one of our advisers who will be able to help you find out what your options are.
Find Out Current Best Rates
| Lender | Initial Rate | Type | For | Then | APR* | ERC* | Fee |
| --- | --- | --- | --- | --- | --- | --- | --- |
| | 2.05% | Discount | 2 years | 5.99% | 5.5% | 2 years | £750 |
| | 2.05% | Discount | 2 years | 5.99% | 5.5% | 2 years | £750 |
| | 2.07% | Discount | 2 years | 5.24% | 4.9% | 2 years | £995 |
| | 2.07% | Discount | 2 years | 5.24% | 4.9% | 2 years | £995 |
| | 2.2% | Discount | 2 years | 6.44% | 5.3% | 2 years | £999 |
| | 2.2% | Discount | 2 years | 6.44% | 5.3% | 2 years | £999 |
| | 2.23% | Discount | 2 years | 5.99% | 5.41% | 2 years | £0 |
| | 2.23% | Discount | 2 years | 5.99% | 5.41% | 2 years | £0 |
| | 2.24% | Discount | 2 years | 3.75% | 3.6% | 2 years | £100 |
| | 2.33% | Discount | 2 years | 5.99% | 5.43% | 2 years | £0 |
Mortgage product availability is subject to status and availability. Although great care is taken to ensure that product details are as accurate as possible no liability can be accepted for errors or omissions.

*APR = Annual Percentage Rate *ERC = Early Repayment Charge

*These figures are only illustrative. An assessment of your needs will be confirmed before a recommendation can be made. A Key Facts Illustration, which is personal to your circumstances, will be provided if a recommendation for a mortgage product is made.

Get Guaranteed Lowest Rate Mortgages
Award-winning
Mortgage Advisers
Fast Decisions
National Coverage
Holistic Approach
Comprehensive Panel
Direct Access to Underwriters
No Obligation Quote
Did you know we also offer these services?