Capital Fortune is a national and
award winning mortgage, buy-to-let
and insurance broker.
Call today to speak to an expert
020 77 100 400
REQUEST A CALLBACK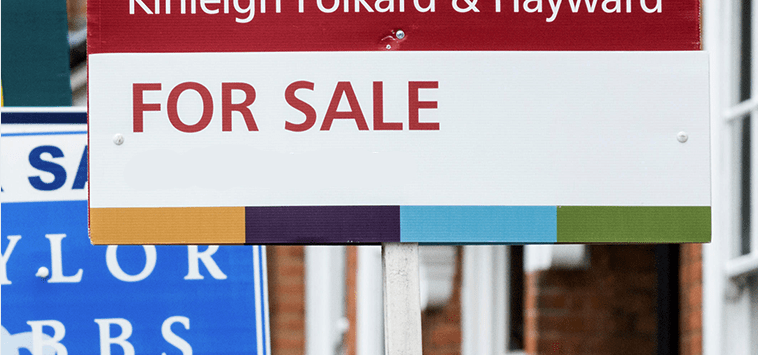 As Featured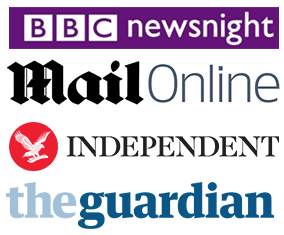 Awards from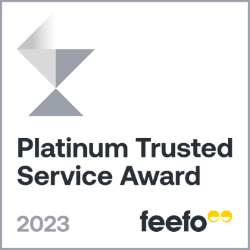 Our customers have rated our service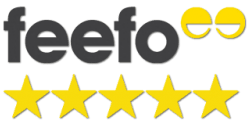 Independant User Feedback
98%
Muhammad Akhtar
- Purchase
Mortgages For Contractors
The number of people in Britain working on fixed term contracts has risen significantly over the past decade. Many of these people are effectively self-employed and work for one or a few large clients on specialised project run on fixed term contracts. Others are part of the growing gig economy, with drivers for firms such as Uber and Deliveroo working on zero-hours contracts. Tech firms, accountancy firms and even professional services firms are also increasingly moving from full-time PAYE employment contracts to fixed term contract employment.
For those working in this way, there are multiple benefits – flexibility of working hours and location being the obvious ones. One downside however, is that it's still harder to get a mortgage if you don't have a full time job than it is if you do.
This is primarily down to rules that govern mortgage lenders brought in after the financial crisis. Long gone are the days when you could self-certify your income and the lender would hand over a mortgage. Now, lenders must see evidence of your income and expenditure before they decide if you can afford the mortgage repayments.
This is what presents a challenge to some contract workers, particularly if your income varies month to month. Lenders want to see a 'guaranteed' level of income each month to cover the mortgage payments and your other fixed expenses.

How Much can Contractors Borrow on a Mortgage?
Different lenders have different rules about how they assess how much you can borrow against your contract earnings. They will look at the length of your contract, the number of contracts you have and your monthly income.
Don't forget that as you will have to complete a self-assessment tax return, you will only have your net monthly income to cover expenses, so you'll need to factor in your tax liability when working out what you can afford too.
They will want to see a track record for what you've earned and if it shows consistent levels of income, so much the better. Some lenders will ask for a little as six months bank statements, but most will want to see a minimum of one-year's worth of signed off accounts, with some lenders requiring two or three years.
If you have a number of years working as a contractor, lenders are likely to take your average annual income into consideration when assessing your mortgage application. If your income has been volatile however, they may just look at the most recent year or they make restrict the amount you can borrow against to a percentage of your annual income.
Some lenders will look at your income if you charge clients a day-rate – though these mortgages are harder to come by.

Limited Company
There are different rules again if you are set up as a limited company and your contract income comes into this rather than to you directly. Rather than assessing your income based on your full earning as they would outside of a limited company, lenders typically look at your salary and dividend income and calculate what you can afford on the mortgage based on this.
This can be challenging as tax accountants seek to minimise tax payable on income, sometimes by reducing the salary you take and maximising dividend income which, while taxed less, is more variable and not seen as so reliable by all lenders.

Work closely with your adviser
There are still options however, it's just important to work closely with your adviser to ensure you get the mortgage. Some lenders are more able than others to look at your business in the round and assess your ability to repay the mortgage on this rather than just straightforward salary income.
A mortgage adviser with experience working with lenders that specialise in helping contractors to buy their own home should be able to help you work out how much you can borrow and which lender will be right for you. Speak to an adviser now.

Find Out Current Best Rates
| Lender | Initial Rate | Type | For | Then | APR* | ERC* | Fee |
| --- | --- | --- | --- | --- | --- | --- | --- |
| | 1.48% | Discount | 2 years | 5.49% | 4.86% | 2 years | £0 |
| | 1.48% | Discount | 2 years | 5.49% | 4.86% | 2 years | £0 |
| | 1.48% | Discount | 2 years | 5.49% | 4.86% | 2 years | £0 |
| | 1.58% | Discount | 2 years | 5.49% | 4.88% | 2 years | £0 |
| | 1.77% | Discount | 2 years | 5.24% | 4.9% | 2 years | £1895 |
| | 1.77% | Discount | 2 years | 5.24% | 4.9% | 2 years | £1895 |
| | 1.89% | Discount | Nov-2024 | 4.79% | 4.4% | | £999 |
| | 1.91% | Tracker | 2 years | 4.89% | 4.1% | | £995 |
| | 1.99% | Discount | 2 years | 5.75% | 5.3% | 2 years | £995 |
| | 1.99% | Discount | 2 years | 5.75% | 5.3% | 2 years | £995 |
Mortgage product availability is subject to status and availability. Although great care is taken to ensure that product details are as accurate as possible no liability can be accepted for errors or omissions.

*APR = Annual Percentage Rate *ERC = Early Repayment Charge

*These figures are only illustrative. An assessment of your needs will be confirmed before a recommendation can be made. A Key Facts Illustration, which is personal to your circumstances, will be provided if a recommendation for a mortgage product is made.

Get Guaranteed Lowest Rate Mortgages
Award-winning
Mortgage Advisers
Fast Decisions
National Coverage
Holistic Approach
Comprehensive Panel
Direct Access to Underwriters
No Obligation Quote
Did you know we also offer these services?